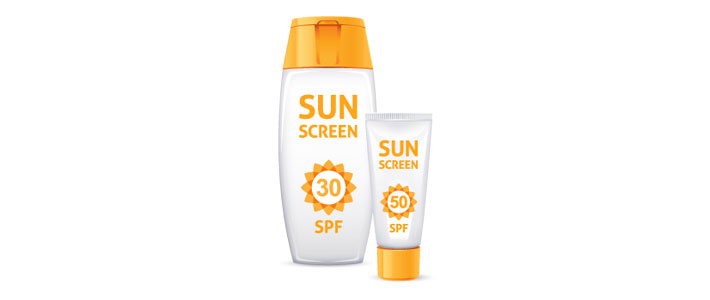 There are some common problems and illnesses that we see often at The Beach Health Center. Some of the problems are directly related to being located on sunny Fort Myers Beach. Tourists come here for sun and fun, but some have too much of one and/or the other.
Skin reaction from taking medication combined with sun exposure
Diuretics: Look at your pills. Do you take something call HCTZ? If you take a "water pill" be forewarned, this Southwest Florida sun is not as friendly as the locals.
Diabetes medications: If you take a pill for the treatment of diabetes, be careful in the sun. Foot and leg swelling and blisters can be caused by too much exposure to the sun.
Antibiotics and NSAIDs: Even if it doesn't say it on the bottle, antibiotics of all kinds including Amoxicillin, Augmentin, Bactrim can make someone more sensitive to the sun.
Skin reaction from topical agents combined with sun exposure
Lime juice: Making margaritas and sitting in the sun?  WASH YOUR HANDS!!!  Limes contain a chemical which can cause a severe skin reaction when exposed to the strong sun of Fort Myers Beach.
Sun screen: If you have sun screen you have used before and it works, don't change to another brand when you are on vacation.
Moisturizers (especially ones containing Retin-A): check your moisturizer before going to the beach. Bad sunburn can cause blisters or swelling, not what you want on vacation!
Allergic reactions
Sun screen: If you want to change sun screen, test it on a small area of your leg and sit in the sun. Many people buy a new sun screen and apply it all over their body, only to find out that they are allergic. A small rash on a leg is easier to cope with than a rash all over the face and body.
Poison Ivy: be careful where you walk! This beautiful island of Estero has some brush that you want to avoid. Don't walk through it, walk around it.